4 Ways to use Sugar Pearls for Your Baked Goodies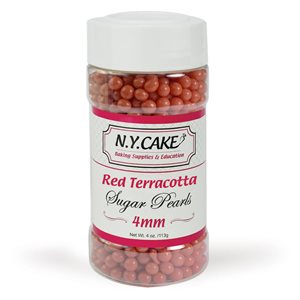 There are a lot of ingredients you can use to decorate your baked treats. Need inspirations? No worries. We've got you covered with the following list. If you just stocked up on sugar pearls and excited about using them, here are several ways to get it done.
Decorate your cake
Whether you're making one for personal use or a client, these edible add-ons serve as a beautiful accent to your cake. If you're looking for different ways to bring classic and romantic accents to your cake, this is one way to do it. Go with silver, white or gold. These are ideal for pulling off that look.
Have fun with your cookies
Who says cookies can't have sugar pearls? If you want to give yours an edge over other cookies, then the addition of these pearls can do a lot to make that happen. Use them to produce a polka dot effect if you're making them for a client's kiddie birthday party or as a fun and sweet surprise for your cookie-addict family and friends.
Get the perfect cupcakes
Bake a batch of picture-perfect and delish-tasting cupcakes. What's better than delicious cupcakes? Cupcakes with fun designs! With pearls of different colors, you can take your these baked goodies to another level. Make sure to let them cool completely before you start decorating them, though, Sally's Baking Addiction says. Use the pearls as toppers or accents. You'll have fun either way.
Brighten up your brownies
Looking for better ways to decorate your brownies? Add on playful touches of these pearls. From pink and white pairings to orange and black for Halloween and even green and red for some holiday cheer, these pearls are some of the best ways for your brownies to stand out.
Once you're done decorating your baked goodies, make sure to store them properly. You and your friends or family can enjoy them longer.