5 Helpful Tips When You Work with Fondant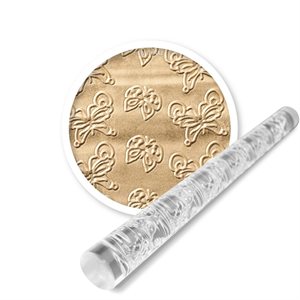 Fondant is a common ingredient you'll need to master if you want to learn to be a pro at making cakes. Read through the following tips for help and advice.
Prepare the cake
Before you start, you'll need to prepare the cake. Start by stacking up the layers. Fill it with jam and buttercream icing. That's going to serve as the glue so the fondant will be securely in place. Once that's all done, you'll want to put the cake on a turntable for easy access.
Cool the fondant
If you're using rolled fondant for decorations, you'll need to put the pieces on a piece of wax paper and leave it to dry for about 24 to 36 hours. Keep that in mind. You wouldn't want to rush the decorations and end up with a mess on your hands.
Invest in tools
You'll have an easier time working with the ingredient if you use an excellent-quality fondant rolling pin. This is a crucial cake-making tool so you'll need to stock up on this along with other essential baking supplies, tools, and ingredients.
Smooth out the cracks
Pay attention to the material. Are there tiny cracks anywhere? Knead them out a little. That or use a fondant rolling pin to smooth out the surface. Don't use water to do it since water will easily dissolve your fondant. Use a bit of shortening to repair those small tears instead, the Food Network suggests.
Work in a cool room
Fondant is made of sugar. If you work in a warm room, that's going to make the fondant too soft. You won't be able to work with it at all. If you're going to work with fondant, do it in a cool room. Make sure the surface you work on is cool as well to keep it from melting.